One day trips
These are some suggestions for day trips from Vollen and a few places further away which you might like to visit during your holiday in Norway
Not a threat – just some information about traffic fines in Norway
It costs a lot to forget traffic rules in Norway.  Here are some examples of fines:
Driving while talking on a mobile phone without using handsfree: NOK 1 700;  Sitting in a car without using a seat belt: NOK 1 500
Driving against a red traffic light, or too close to the vehicle in front: NOK 6 800
Driving against one way traffic, or in the bus/taxi lane: NOK 5 500
Not using lights or not using the signal lights: NOK 2 600
Speeding fines: these are REALLY high!  Don't speed!   Driving after drinking alcohol: DON'T – this can give a prison sentence!
REMEMBERING ALL THAT – HAVE A GREAT TIME IN NORWAY.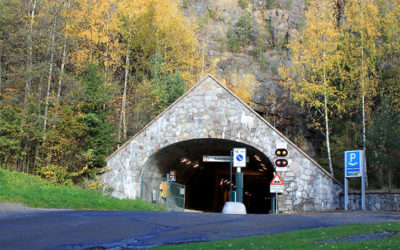 Please note: in 2020 the tunnel was upgraded.  The spiral tunnel in the city of Drammen is a unique experience and in fact has been ranged by CNN Travel as one of the world's most special tunnels.  You enter from the town and drive up 1650 meters in six and a half...
read more