Short trips
From a couple of hours to half a day

Not a threat – just some information about traffic fines in Norway
It costs a lot to forget traffic rules in Norway.  Here are some examples of fines:
Driving while talking on a mobile phone without using handsfree: NOK 1 700;  Sitting in a car without using a seat belt: NOK 1 500
Driving against a red traffic light, or too close to the vehicle in front: NOK 6 800
Driving against one way traffic, or in the bus/taxi lane: NOK 5 500
Not using lights or not using the signal lights: NOK 2 600
Speeding fines: these are REALLY high!  Don't speed!   Driving after drinking alcohol: DON'T – this can give a prison sentence!
REMEMBERING ALL THAT – HAVE A GREAT TIME IN NORWAY.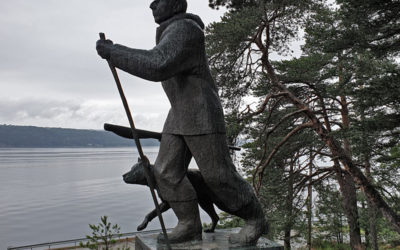 Many people are fascinated by all aspects of Roald Amundsen's life.  Norway's great polar explorer is celebrated at several places around Oslo - for example at the amazing Fram museum on the Oslo Bygdøy peninsula.  However for a less well known...
read more