Gaustatoppen is a spectacular mountain top – at 1883 meters and in clear weather it is possible to see approximately 60,000 sq.m., one sixth of Norway's mainland.
However a visit to Gausta also offers amazing nature experiences throughout the year – beautiful paths, ski tracks, the wonderful Gausta railway, places to stay and restaurants.  If you want to do this trip in one day, it is important to start early in the morning as driving takes about two and a half hours each way.  Many choose to spend a day or two at the town of Rjukan on their way to or from the West Coast of Norway.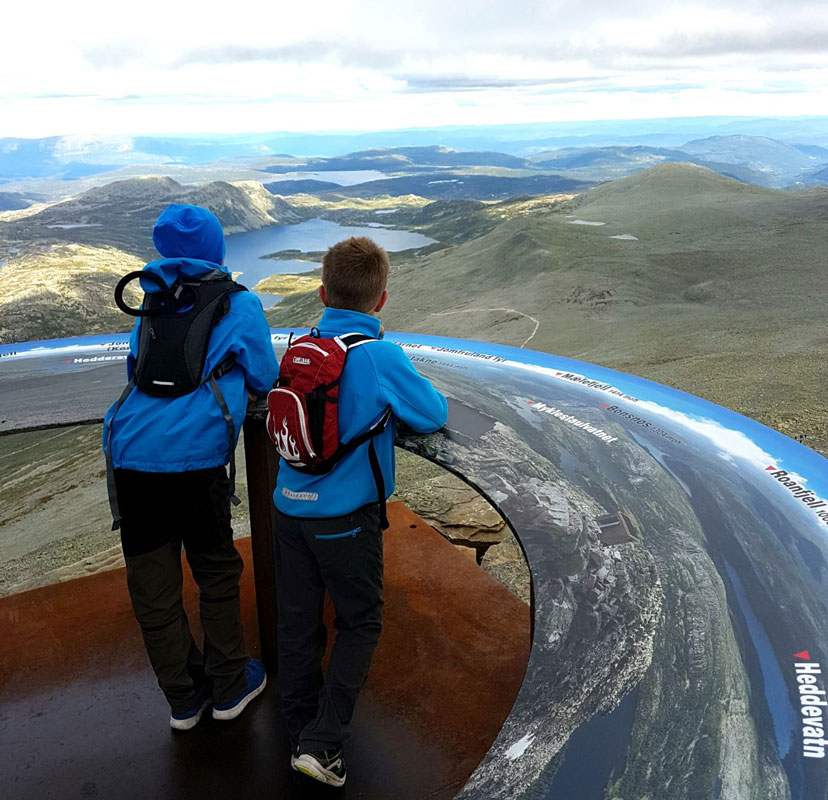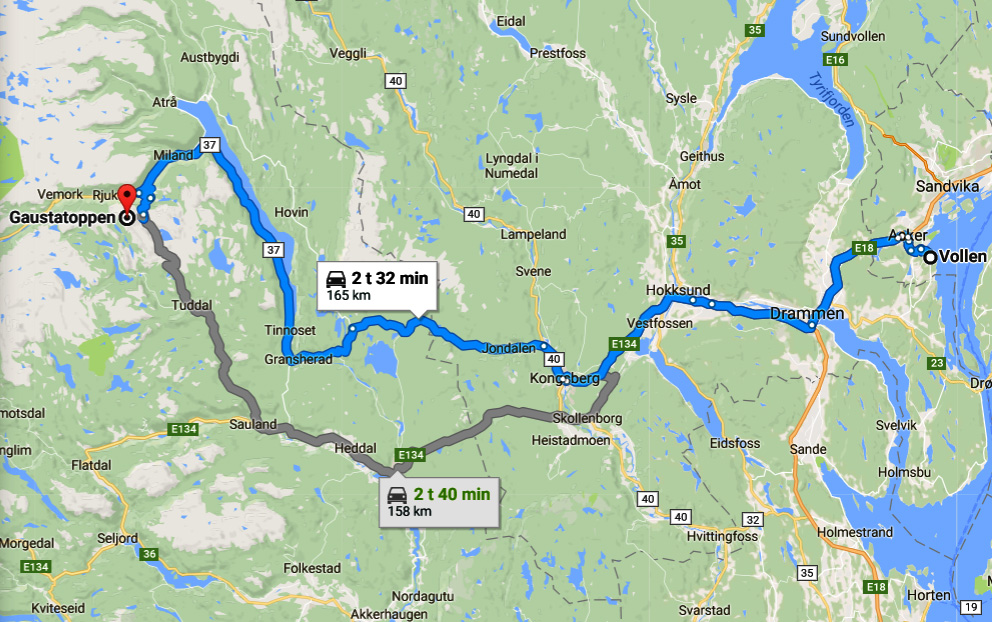 In the last week of August each year, there is a night arrangement when several thousand people walk up to the top of Gausta mountain and on arrival enjoy a spectacular concert on the highest stage in Norway.  The climb/walk up is 4.4 km long and takes about 2 hours. Participants carry torches and there are 17 beautiful light points along the way.
The arrangement is free but it is important to book somewhere to stay the night.  Warm clothes, mountain boots and a head-lamp are required.
The Gausta railway is a cable track which runs right inside the Gausta mountain.  The ride takes about 15 minutes and takes 20 passengers each time.  For the first 50 years, the railway was a completely closed NATO construction.  Today everyone can experience this amazing train ride inside the mountain.
Prices:
Adult single ticket 300,-  Return 390,-
Child 4 – 15 yrs single ticket 150,-, Return 195,-
The railway is open every day from 10th February – 21st October.
9.00 hrs to 18.00 hrs
For more information, please consult the Gausta railway website