What's special about June?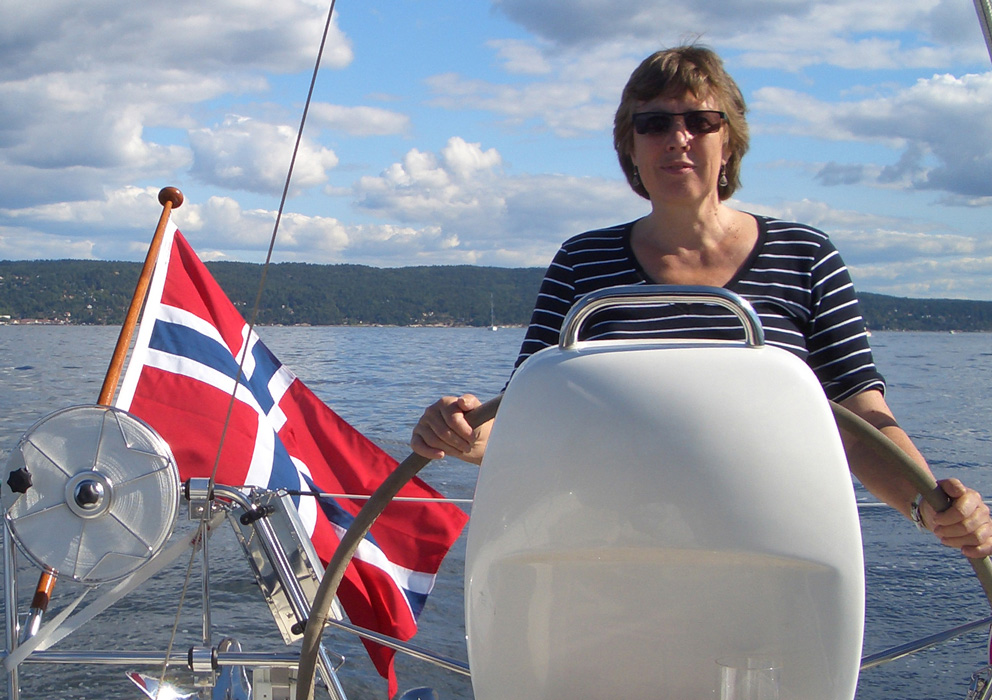 Pentecost weekend (Pinse) is Saturday, Sunday and Monday 8th – 10th June 2019. (30th May – 1st June in 2020)  This is a National Holiday in Norway.
On the Second Friday in June the Færderseilas (The Færder regatta) leaves Oslo for an overnight race down the fjord.  We will be very happy to tell you about the very best vantage point to watch the sailboats.  There are usually upwards of 1000 boats and it is a wonderful sight to see them moving down the fjord, especially at the narrowest point in the Drøbak Sound.  I am amazed every year that there are no collisions with the huge Denmark ferries!!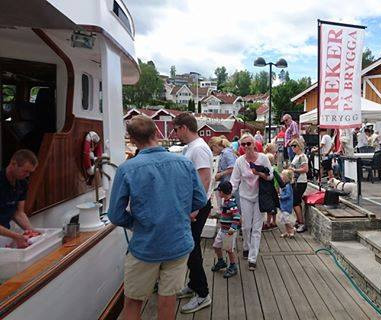 In the middle of June each year there is a Seafood Festival in Vollen village. (Friday at 2 p.m. & Saturday at 5 p.m.)
On Friday afternoon Vollen will have lots of stands for fish food producers, restaurants, ingredients and utensils.  There will be many opportunities to taste dishes and drinks and also take part in competitions.
Children will have their own stand showing knowledge of seafood and the sea.
There will be a fishing competition
Cooks will demonstrate how to prepare seafood dishes
There will be a wine and seafood course
A concert will top the whole festival.
On the 23rd June Norwegians celebrate the Eve of St Hans (sankthansaften)  This is a couple of days after the Summer Solstice and is when bonfires are lit near the sea and everyone who owns a boat stays out on the fjord till midnight to celebrate the long summer days when, here in Vollen, there's only an hour or two of semi-darkness about 1 a.m.  Further north of course, the sun does not set at midsummer.
If you have no boat, it is beautiful to walk along the fjord late in the evening – bring a book, so you can tell those back home that you could read outside at midnight!
In Vollen on St Hans eve, many people bring a picnic to the harbour in Selvik bay.  There is often singing from about 8 p.m. and the bonfire is lit at 9 p.m. so that young children can enjoy the fun.  This picture is from St Hans Eve in 2017, when the weather was a little chilly and overcast.
The photo of the boys swimming was taken in early June 2016.
In Norway, school holidays begin just before St Hans and last until mid August.
These weeks are usually the warmest of the year. At Vollen you will see people swimming at the beaches and of course there is lots of activity in the boat harbours and out on the fjord.  This is when it's great to take a boat ride round the islands of the Inner Oslo Fjord or visit the fort at Oscarsborg near Drøbak.
Places especially worth going to in June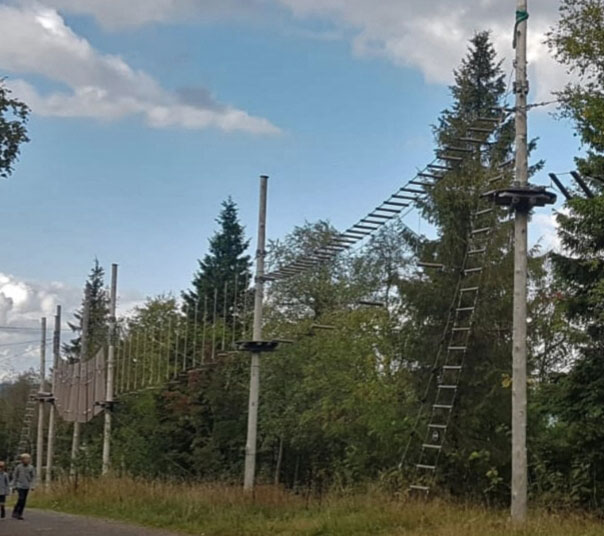 Oslo Summer Park is the biggest climbing park in Oslo and very popular with locals and visitors alike.  There is climbing for everyone, regardless of age or skill. There are over 150 elements among the trees, across 9 different routes of varying...
read more