What's special about February?
This picture is from near the landing stage for the ferry boat to Oslo.  Usually in February and the first half of March, but sometimes earlier, parts of the fjord freezes over.  It is then possible to walk, ski or (if not covered by snow) skate on the fjord – although always important to follow the safe marked paths.
If and when the fjord freezes over, the Oslo ferry boat to and from Vollen cannot sail.  So during these weeks traveling to Oslo means taking the bus or driving.
When the lakes in the Vollen region freeze over so that the ice acquires the necessary thickness, they are certified safe for skating.  One such lake is Gjellum at Heggedal, just five minutes by car from Vollen.  On Gjellum lake it is often possible to skate for five kilometers towards Asker.  On the picture you see boys skating with ski-poles to provide extra speed and balance!  The youngest is having a rest on a sleigh pulled by father on skates.
For those who don't skate, it is also possible to walk on the ice, using "brodder" – the spiked fitment for boot-soles.  You can buy these in Vollen apotek – the local chemist shop. We usually have a couple of pairs which you can borrow in the apartment.  Brodder come in two varieties – for walking or for training.  Those pictured are for putting on shoes or boots for walking and cost about NOK 280,-
The school winter holiday week in our region of Norway is always week 8 – in the second half of February.  Very many families then move to their mountain chalets to enjoy winter sports.  In this photo you see a small Norwegian, not yet two and a half years old, managing the children's ski-lift when on holiday in the Lillehammer region.
However it is usually also possible to enjoy the holiday in the Oslo region as this is still when we expect well prepared cross-country ski-tracks, the local slalom hills are in good condition and of course there are lots of special events at museums, theaters and cinemas.
When passing Leangbukta – on your way to Oslo by bus or car – you can often see fishermen sitting by the holes they have bored through the ice.  Winter cod fish is particularly good and ice-fishing is a popular sport!
Remember the famous Norwegian saying: "There is no such thing as bad weather, only bad clothing" – so they dress for several hours sitting still on the ice in many degrees of frost!
In the photograph, taken in the last week of February, you see two intrepid ice-fishermen hoping for a great catch about 4 meters from the edge of the ice in Leangbukta.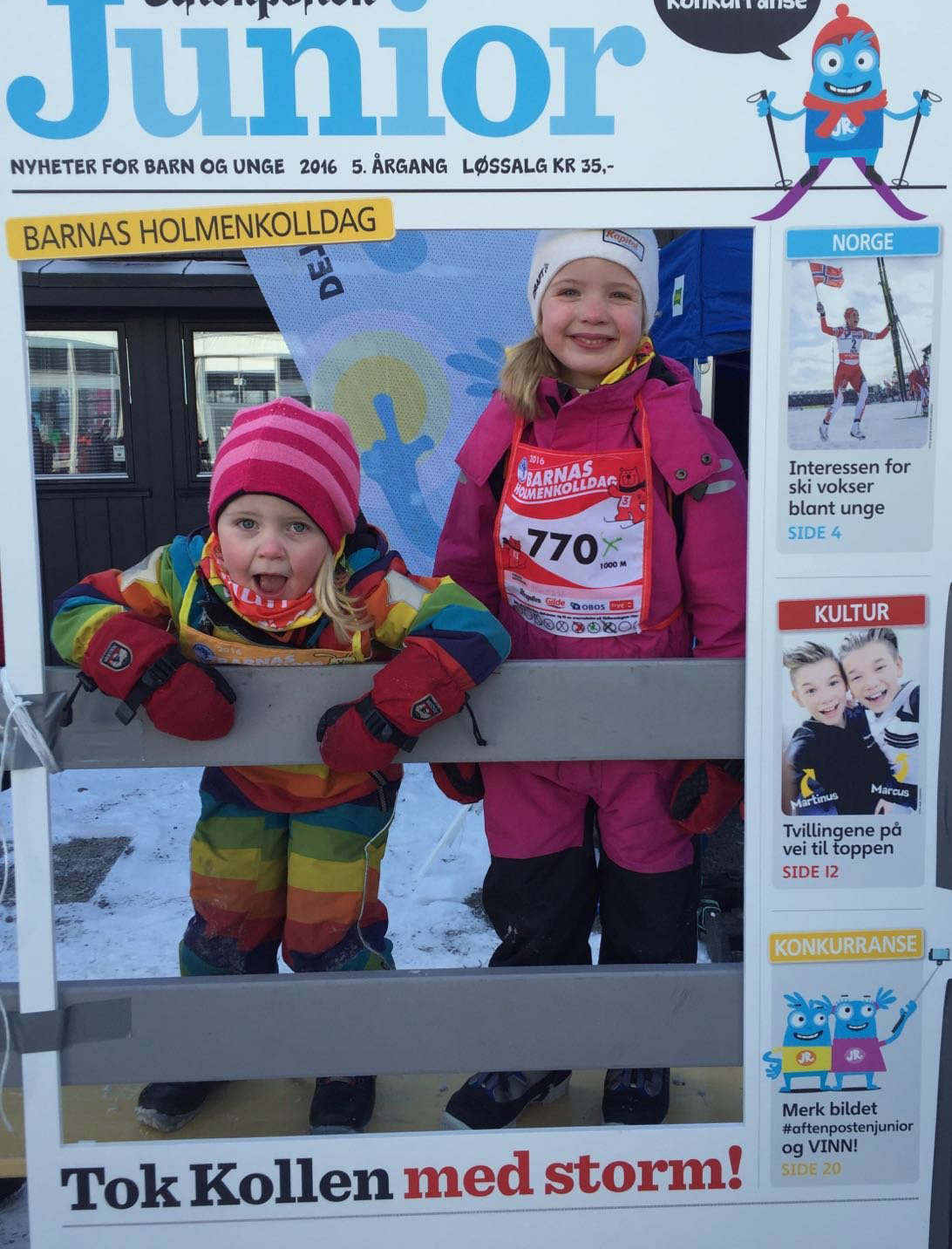 Children's Holmenkollen Day is on a Sunday in the middle of February
At the Holmenkollen ski arena in Oslo there are ski races for children aged 4 – 8 and children can choose between 4 different tracks. All competitors who cross the finishing line, receive a prize!  There are also lots of activities for everyone.
Fastelavnssøndag is Sunday 7 weeks before Easter, in 2020 on 23rd February. (In 2021 on 14th February)  It is celebrated with fastelavns boller, which are  rich yeast buns filled with e.g. jam, almond paste and cream with icing sugar on top.  You will find them in REMA 1000 or can enjoy them in Café Oscar.  On Monday and Tuesday, many schools have carnival parties so you may see children in fancy dress.
It is customary to place a fastelavnsris in the sitting room – a bunch of birch twigs decorated with coloured feathers or paper.  Later the birch leaves appear, giving hope for the spring.  The Norwegian Women's Public Health Association members make thousands of fastelavnsris to sell, an important contribution to their valuable work.
Places especially worth going to in February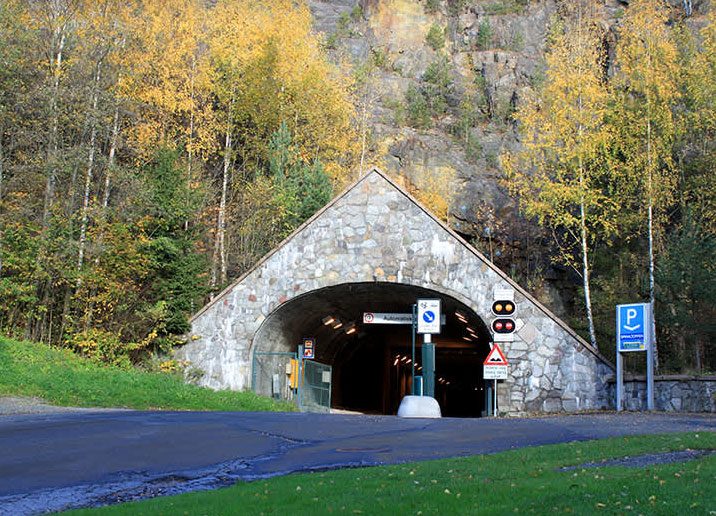 Please note: in 2020 the tunnel was upgraded.  The spiral tunnel in the city of Drammen is a unique experience and in fact has been ranged by CNN Travel as one of the world's most special tunnels.  You enter from the town and drive up 1650 meters in six and a half...
read more