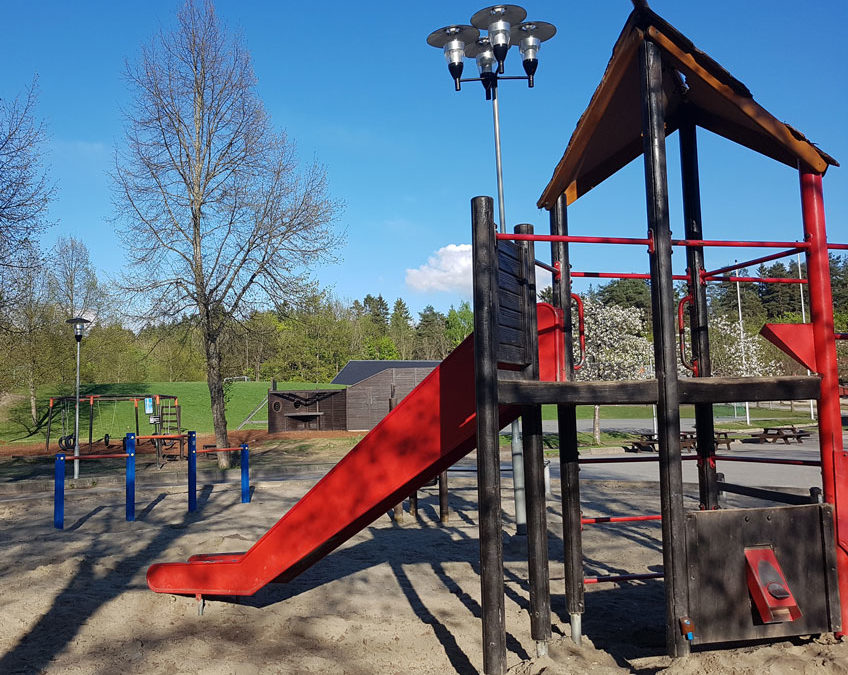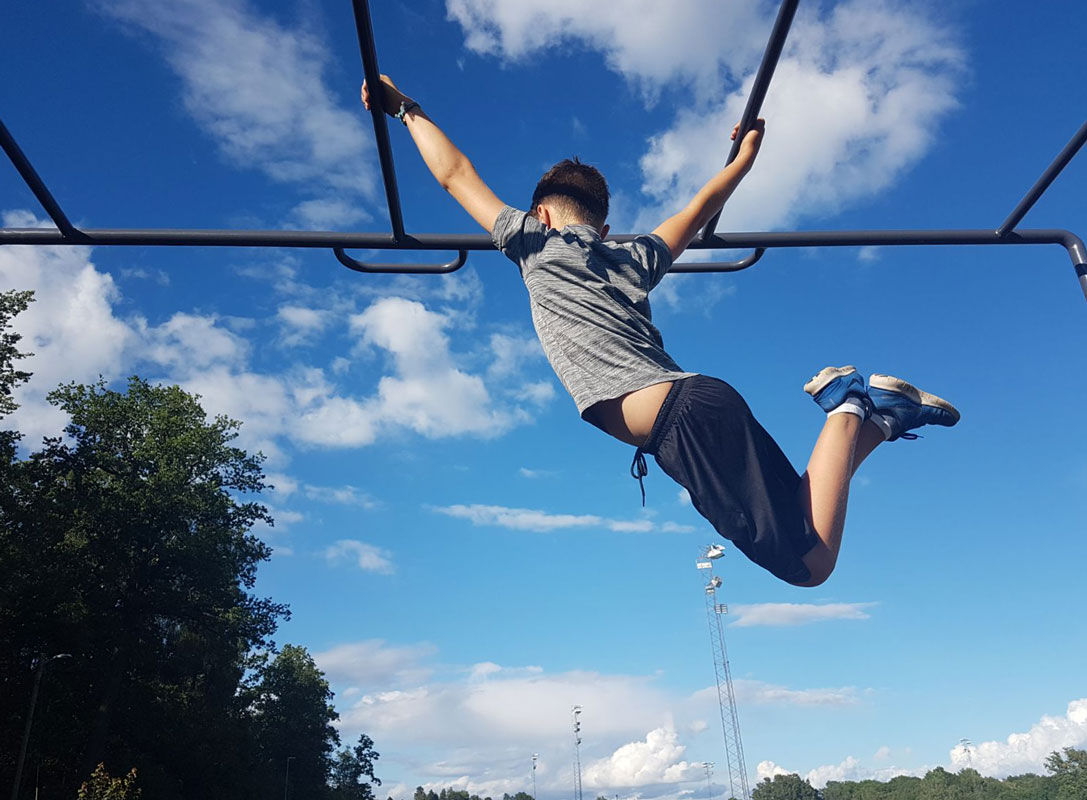 Every school and kindergarten in Norway has an outdoor playground.  During school hours these are for the use of the children attending that place.  However after 17:00 on weekdays, at weekends and during national or school holidays, most of these may be used by all children.  There are several in and around Vollen.  By walking down to the village and across towards Arnestad school, you will find five fun outdoor playgrounds and also outdoor training apparatus for older children and adults.
New in 2019, is a kilometer long track around the school grounds for roller skiing. Children can also practise cycling skills there. The track is, of course, also used for cross country ski practice in the snowy months of the year. 
The pictures below are from May 2018 and as well as showing some of the playgrounds at Arnestad school, they also show one of the tee-offs  and a hole at the new Frisbeegolf.  The whole course is found throughout the forest and down to the seaside at Vollen.  This frisbeegolf course attracts keen adult experts who are amazing to watch in action, and also complete beginners and all those whose skill lies in-between!  I have some frisbees for SheepsInn guests who would like to try so just ask me if you'd like to borrow them.