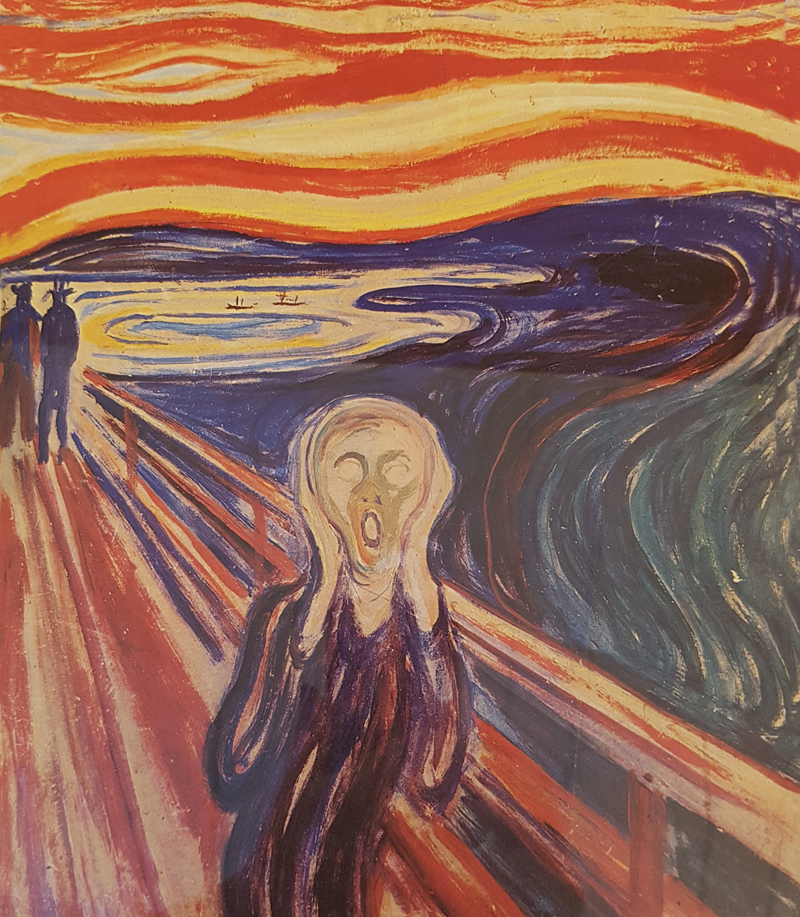 The new Munch Museum opens in 2020 in Bjørvika, Oslo.  Across 13 floors, visitors will be able to see more of Munch than ever before.  In fact this will be one of the world's largest museums dedicated to a single artist.  The building is designed by the Spanish architecture firm Estudio Herreros. Building materials used to construct the museum, in particular concrete and steel, is environmentally friendly and can be recycled. The building's exterior is covered in translucent, perforated aluminium.
Munch's art is displayed in three permanent exhibitions, and temporary exhibitions show works by renowned Norwegian and international artists as well as innovative contemporary artists.
In addition to exploring the different exhibitions, you can attend concerts, literary readings and discussions, debates and other cultural events, or gather friends and family to enjoy fantastic meal and the spectacular view from the 13th floor. The museum also houses art workshops where you can experiment with different techniques and materials, and other fun activities where children and adults can create inspiring art experiences together.