The Resistance Museum at Akershus Castle (Norges Hjemmefrontmuseum)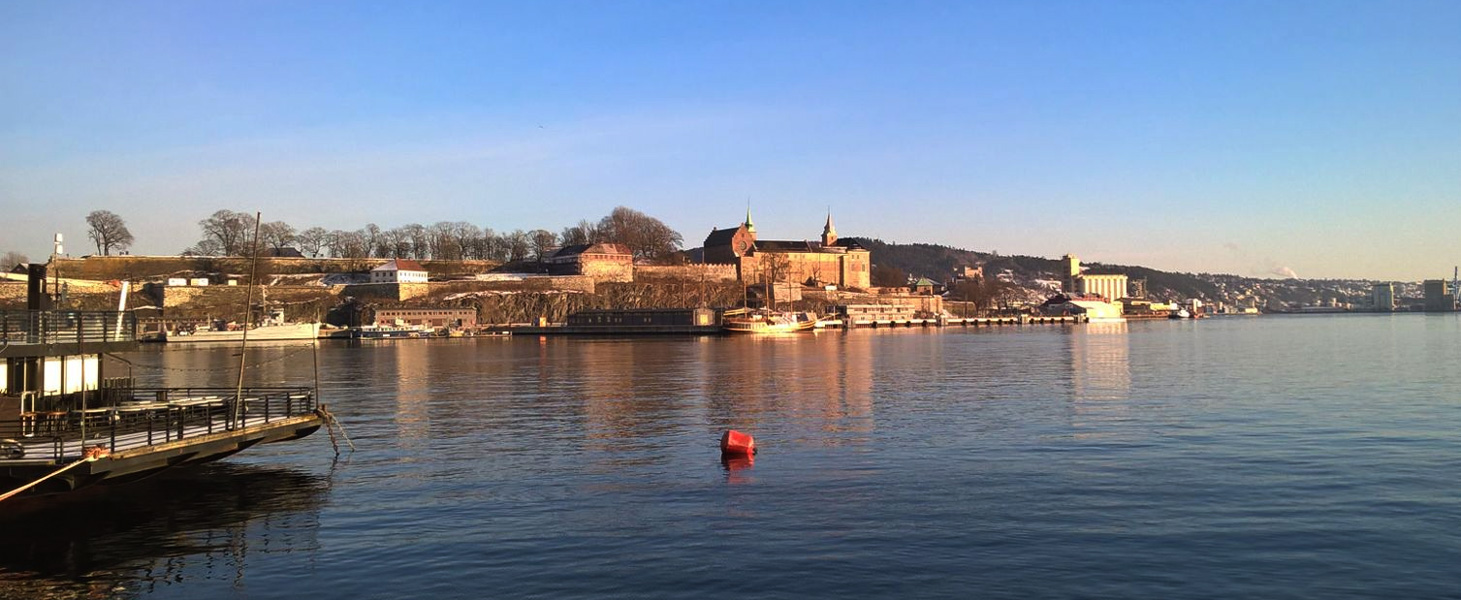 The photograph above is taken from Aker wharf, across the Oslo harbour.  It shows Akershus Fortress.  The resistance museum is in the large square building to the left of the fortress.
Norway's Resistance Museum aims to give an authentic presentation of the German occupation during World War II. From prelude, through invasion and resistance, to liberation and peace, the museum gives a thorough view of important events and themes using sound, pictures, texts, authentic objects and lifelike models.
The Resistance Museum is located in a building from the 17th century on the grounds of Akershus Fortress, adjoining the memorial for Norwegian patriots executed during the war.
Opening hours:
September-May: Mon-Friday: 10.00 – 16.00; Sat-Sunday: 1100 – 16.00
June-August: Mon-Saturday: 10.00 – 17.00 Sunday: 11.00 – 17.00
Closed: Good Friday, Easter Eve, Easter Sunday, 24-26 December, 31 December and 1 January.