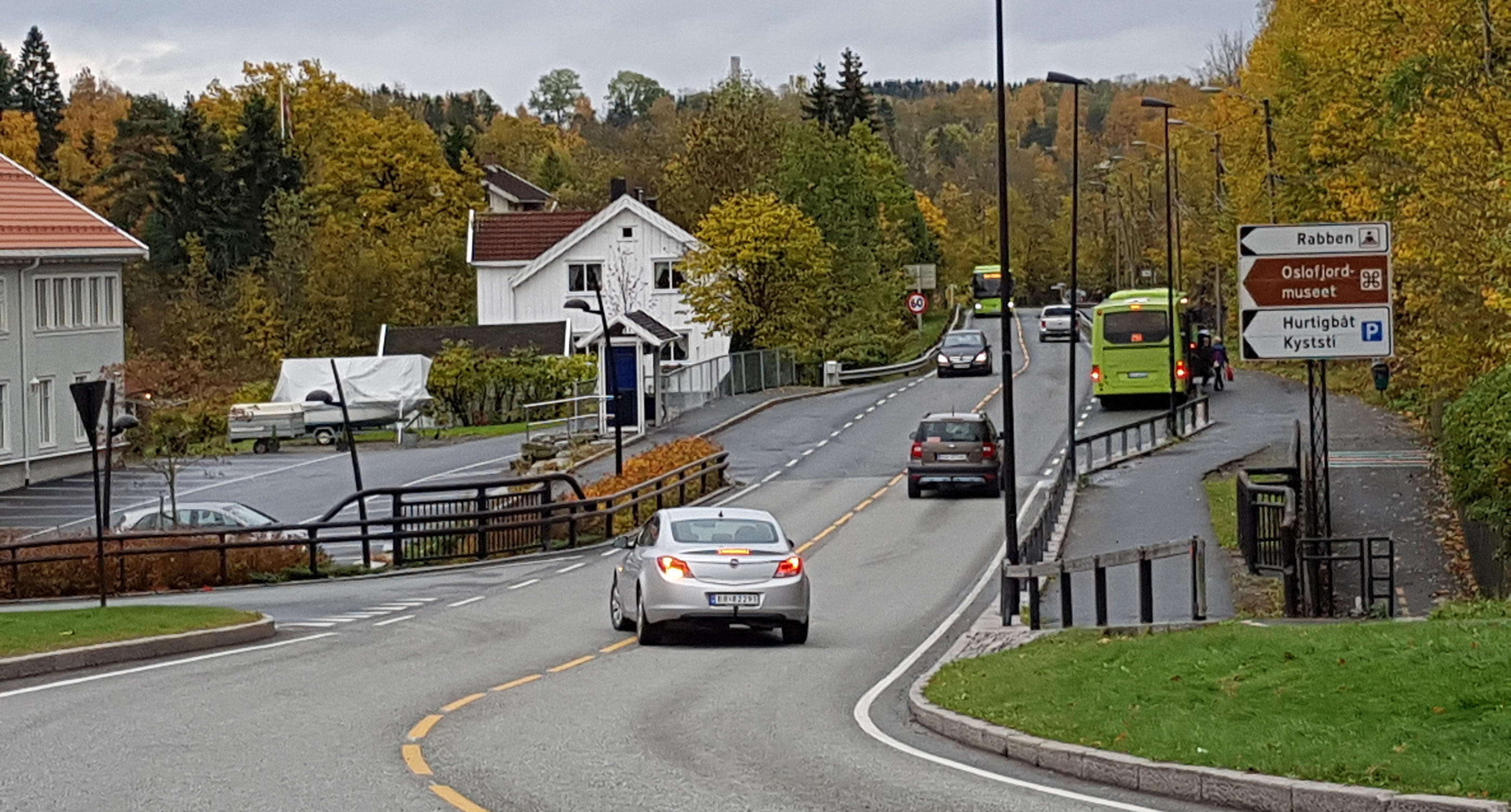 The number 250 bus to the right is arriving at Vollenveien bus-stop from Oslo.  Walk back along the pavement and turn up Vollenveien.
The number 250 bus driving to Oslo (on the left of the picture) is approaching the bus-stop.  It takes 34 minutes to the centre of Oslo near the Royal Palace, the Town Hall and the harbour  (Vika Atrium bus-stop)
You will find the bus timetables from Vollen to Oslo for bus 250 in the apartment.