The Norwegian Opera & Ballet / Den norske opera & ballett
Whether you are interested in ballet, opera or architecture, The Opera House in Oslo is very well worth a visit. Opened in 2008, and designed by the Snøhetta firm of architects, the building is one of the most fascinating in Norway.  Visitors delight in walking all over the marble roof and enjoying amazing views of Oslo harbour.  Inside there are three performance halls. Visitors who wander around inside the Opera House can look through the big glass windows and catch a glimpse of activity in the scene painting room, sewing room, and hat and mask section. In this way the Opera House is open and accessible and offers the public an insight into its inner workings.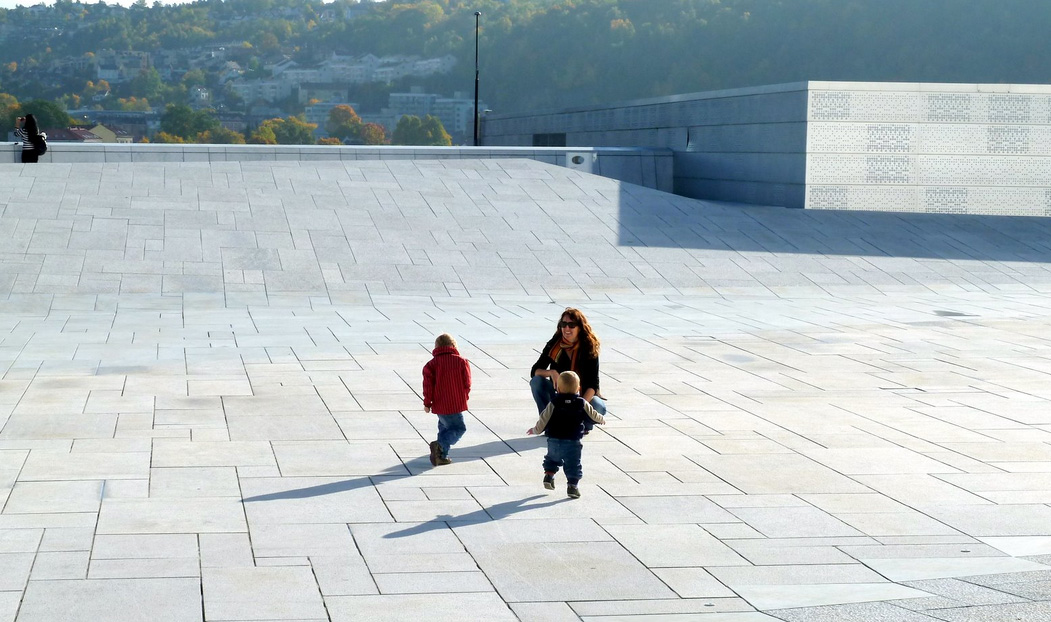 You need to plan well in advance to get tickets for the most popular ballet and opera performances.  All the seats have good views of the stage. However in the picture above, the children were sitting on the second balcony where it is good to have opera glasses (or borrow binoculars from me) to get a close up view every now and then.