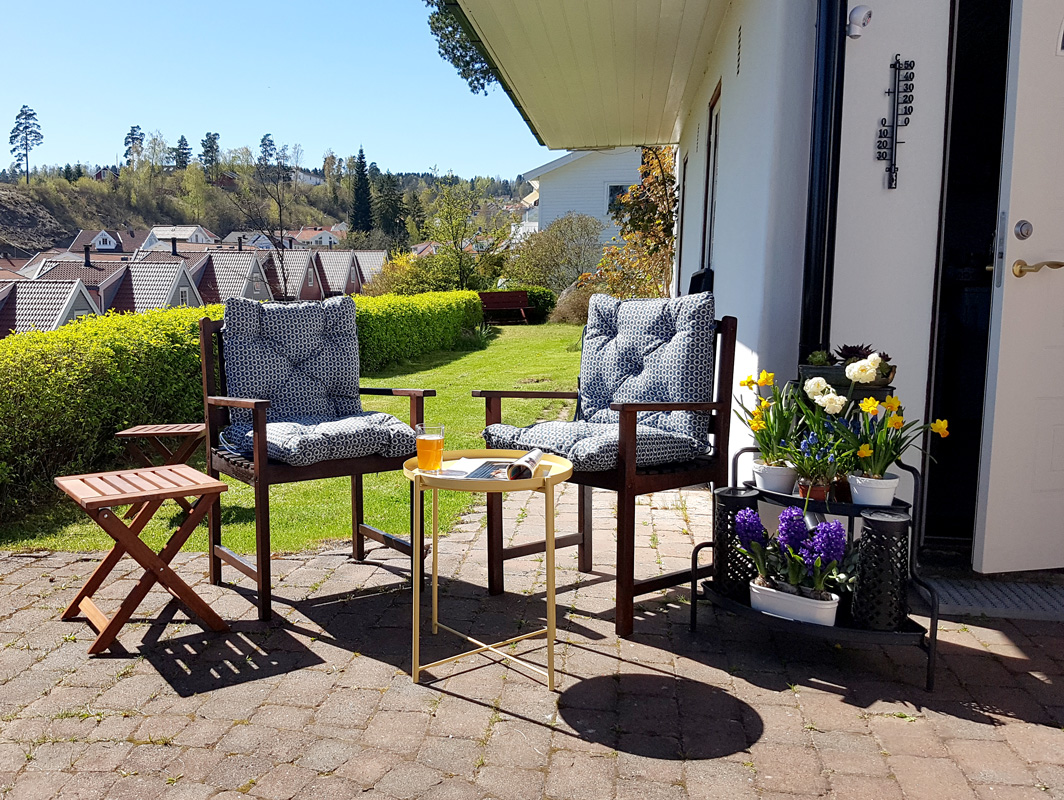 The door to your apartment, which is on the south side of the house, opens into the kitchen.  Outside there are chairs, a table and in the weatherproof storage chest under the kitchen window you will find cushions and a couple of garden games.  In the cupboard in the play room, there are fleece rugs which may be brought outside in chilly weather.  (Picture was taken in early May, 2017)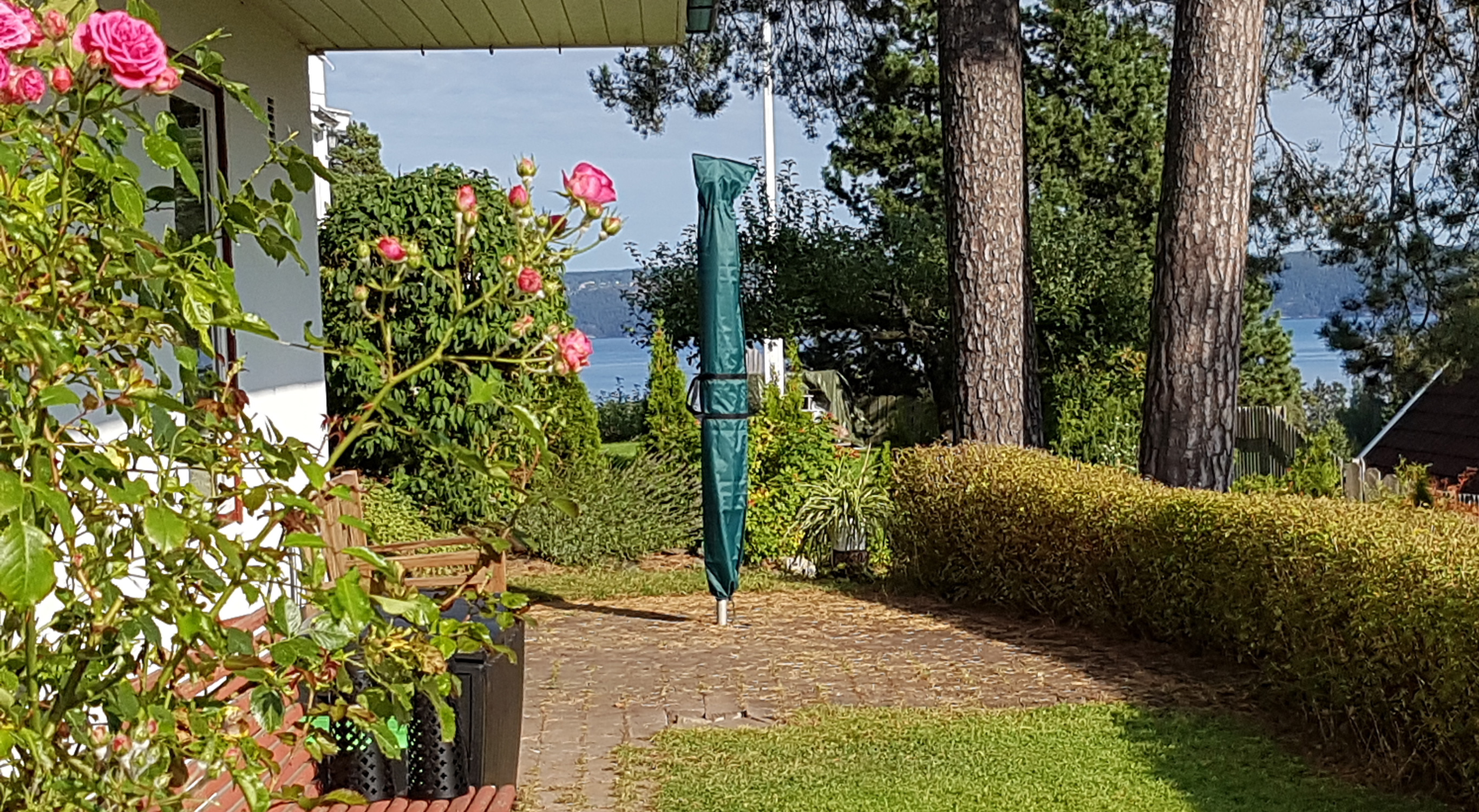 From the garden outside your apartment door, you can enjoy views of the fjord, often spotting the Scandinavian ferry boats, one of the world's great cruise ships, or some local yachts and pleasure boats.  This view is to the east, taken at midday in late September.
Herbs for Sheeps Inn guests
Outside the door to the apartment, you will find a large pot planted with various culinary herbs: Rosemary, sage, chives, spearmint, lemon balm, parsley and oregano.  Please enjoy using these, or simply rub a leaf to smell the wonderful fragrances.
Uses:
Rosemary can be used in sauces for fish, lamb or chicken.  (Some people believe rosemary improves memory and stimulates hair growth)
Sage goes well with pork, beef, duck and chicken recipes. In Italy it is chopped, mixed with melted butter and served stirred into pasta or gnocchi.
Chives should be snipped with scissors.  Excellent when a mild onion flavour is needed for egg or salad dishes.  Add just before serving.
Spearmint is my grandchildren's favourite.  They love the smell of chewing gum!!  You can add a leaf or two to drinking water, tea or as a dessert decoration.
Lemon Balm can be used instead of lemon to flavor soups, sauces and seafood.  It's also a pretty decoration for desserts or as added to drinking water.
Parsley can be used just about in all dishes, but not as dessert decoration!
Oregano is great with tomatoes, pasta and pizza sauces.  You should add it at the end of the cooking process.