The apartment includes a multi-purpose room which is especially enjoyed by families as the children can play there – with board games, jigsaw puzzles, doll's cot and doll or lego and so on.  However when requested, the children's toys are stored and we set up the desk for a computer.  We then add an excellent office chair which is both comfortable and rocks gently to prevent backache.
We have found that some groups of guests would like us to make up one or two single beds (165 cm long) in this room instead of having these in the bed-sitting room.  We are happy to do this, but remind guests that there is only one small window in this room. Please consider when looking at our photographs, what your group would be happiest with and let us know a few days in advance.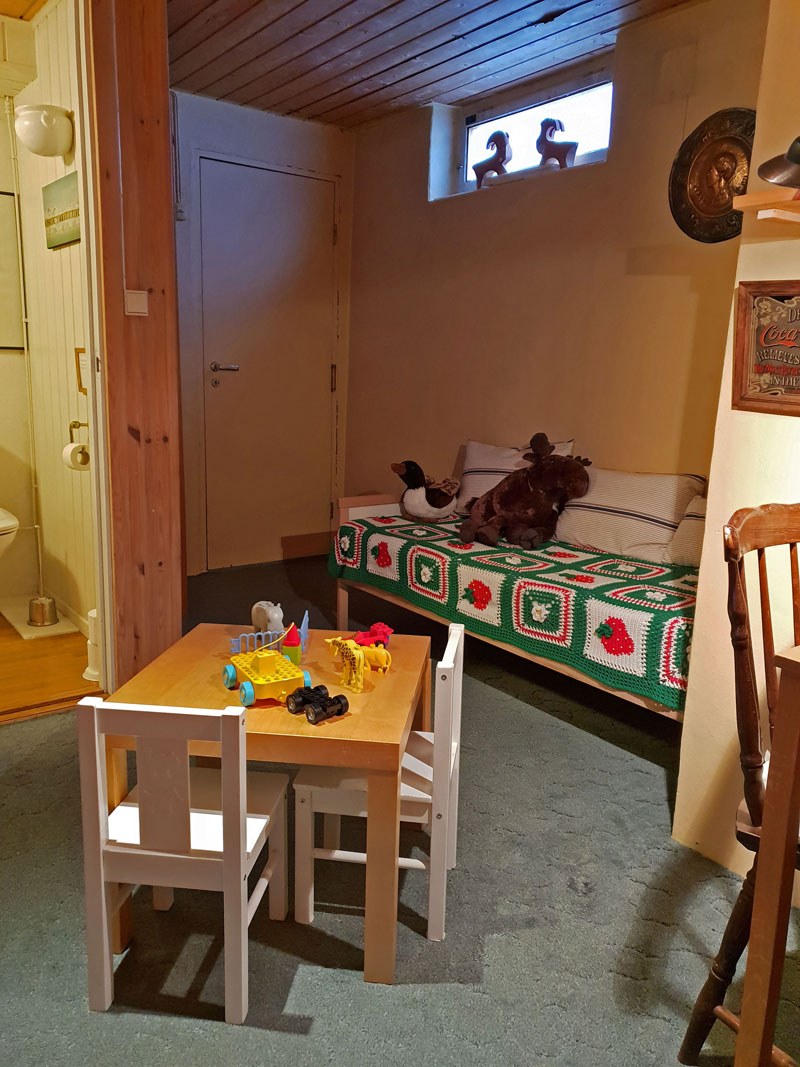 This shows the small window and the extra bed.  The door to the home services room is locked.  The toilet room is to the left.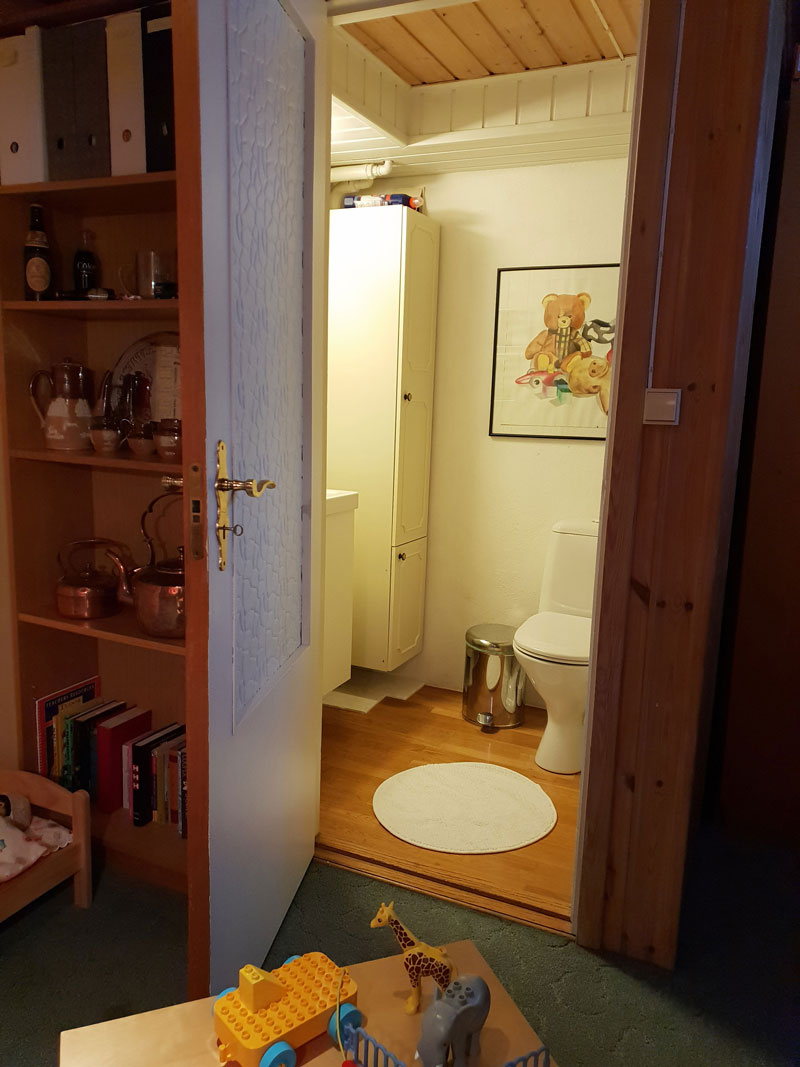 Looking through the door into the toilet room.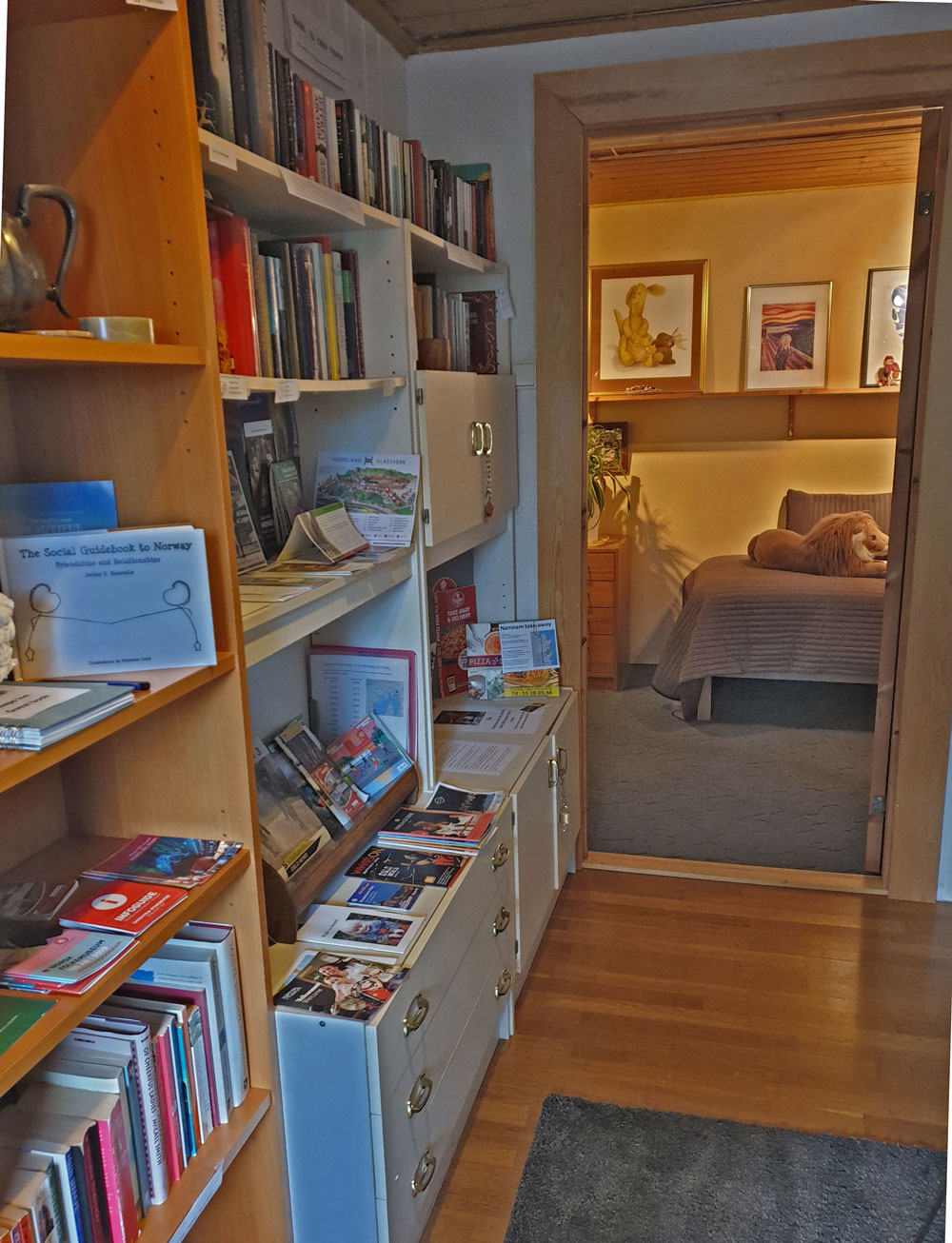 Looking along the corridor from the bed-sitting room door, towards the door into the games room.  This is where we display brochures, time-tables and suggestions for cafés, restaurants and take-aways in this district.  Behind the photographer there is a large window opening to the garden.
There are lots of books in the apartment.  You are very welcome to read these while you are staying at Sheep's Inn.  However if you want a book to take with you when you leave for your next destination, then you can choose one from the shelves in the corridor marked for this purpose.  Books-to-take have a label on the front saying that we hope you will enjoy the book!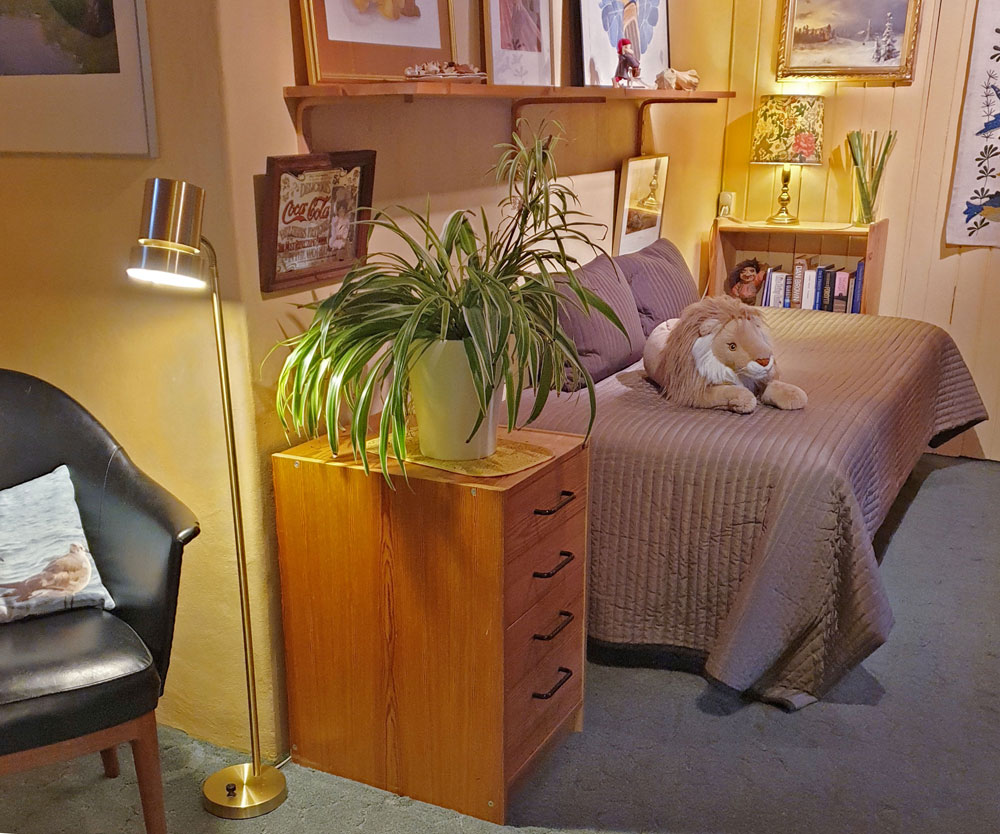 In the playroom/second bedroom there is also a linen cupboard where guests can find extra bed-clothes and blankets.  The single bed here is large and very comfortable.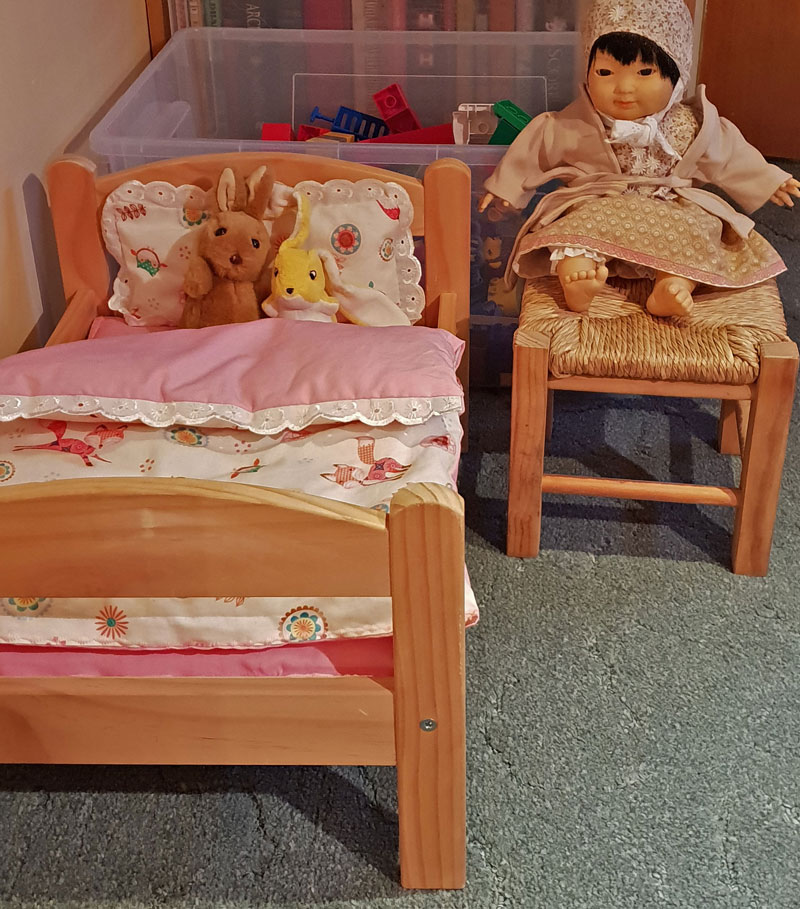 We can provide a selection of toys for children.  Usually Cixi and her cuddly animals live in the games room, but sometimes her best friend Nora, who comes from Africa, takes her place. The big Norwegian moose and his mates are usually somewhere in the apartment.  Large size lego for young children is a favourite.  There are building blocks and a lorry as well as small trucks and diggers.   Other enjoyable pastimes are the selection of jigsaws, board games and puzzles.