Oslo Town Hall (Oslo rådhus)
The City Hall, Oslo Rådhus, is situated in Pipervika, right by the harbour where the ferry boat from Vollen docks.
Oslo Rådhus has characteristic architecture, (known to the citizens as the blocks of goat cheese), artworks and the Nobel Peace Prize ceremony, held on 10 December,  and this all makes the City Hall one of Oslo's most famous buildings. It was designed by Arnstein Arneberg and Magnus Poulsson. The roof of the eastern tower has a 49-bell carillon which plays every hour.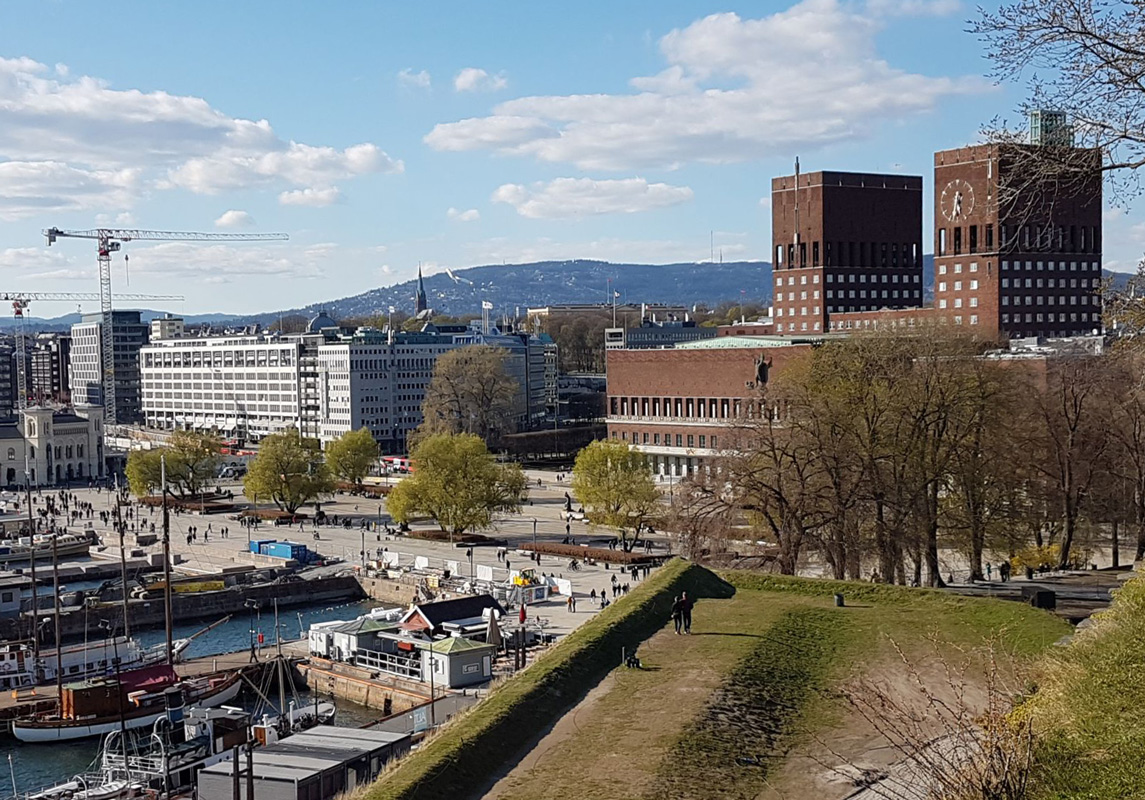 Opening hours: 9 a.m. – 4 p.m.  From July 1st until August 31st, the City Hall is open from 9 a.m. – 6 p.m.
During the summer the City Hall General Services offer free guided tours of the Oslo City Hall. The tours are held every day at 10 a.m., 12 p.m. and 2 p.m., from June 1 throughout August.  Visitors are asked to meet at the bottom of the stairs in the City Hall.
In the picture, you can see the famous full rigged sailing ship, the Christian Radich which is often moored in the harbour just south of the City Hall.