Day trip to Sweden & ferry across the Oslo fjord to Sandefjord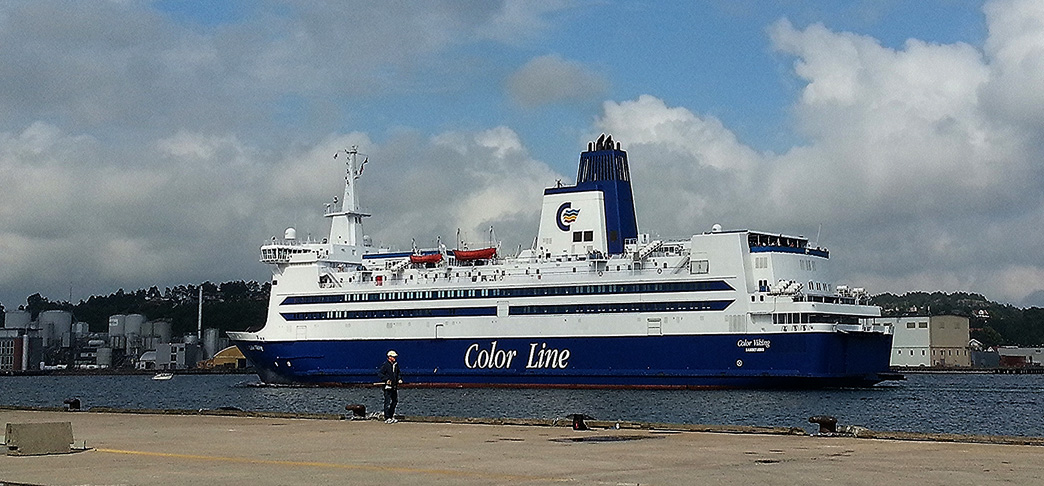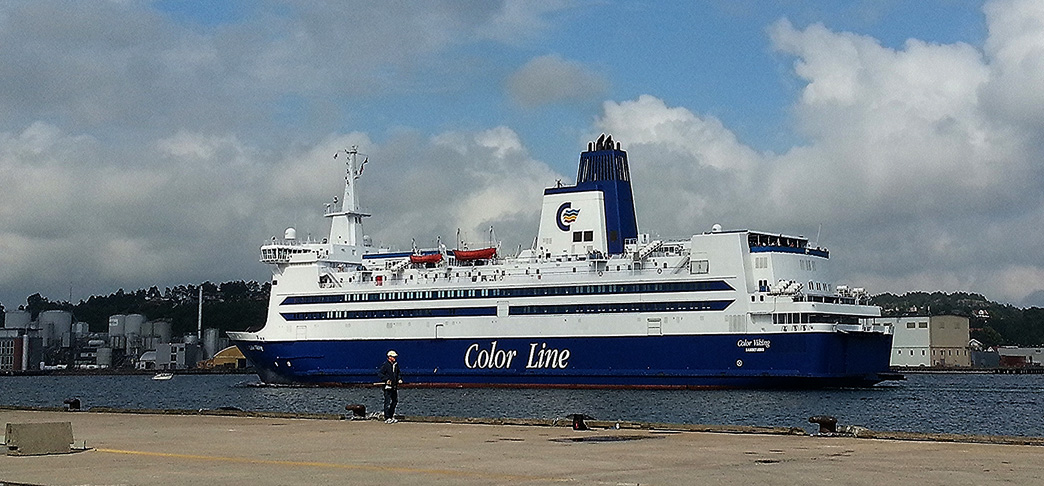 You might like to take a day trip to Sweden and return by ferry across the Skaggerak.  In the holiday season, it is wise to pre-book your passage and car on the ferry.
The photo shows the ferry  arriving at the city of Sandefjord.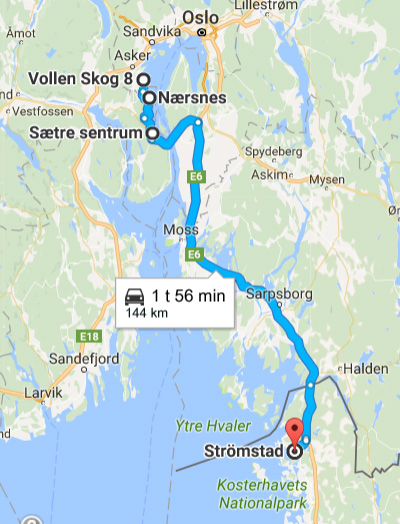 This needs a little organisation but is a rewarding trip.  We suggest that you drive to Strømstad, taking Slemmestadveien road south from Vollen, through Nærsnes to Sætre and then the sub-fjord tunnel to join the E6 in direction Gøteborg.  It will take you about 2 hours to drive to Strømstad.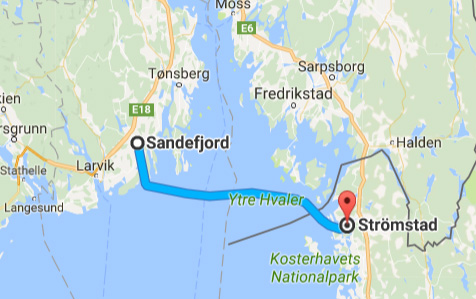 From Strømstad you can take the Fjordline ferry Oslofjord or the Color Line ferry across to the city of Sandefjord.  The ferry takes two and a half hours to make the crossing so there is plenty of time for a meal or some tax free shopping.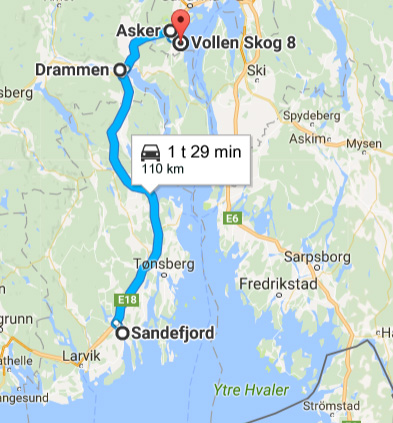 From Sandefjord you drive north through Drammen and Asker to Vollen, again about 2 hours drive.
Departure Sandefjord 08:30  Arrival Strømstad 11:00  Departure Strømstad 12:00  Arrival Sandefjord 14:30
Departure Sandefjord 15:20  Arrival Strømstad 17:50  Departure Strømstad 18:30  Arrival Sandefjord 21:00
Departure Sandefjord 10:00  Arrival Strømstad 12:30 Departure Strømstad 13:40  Arrival Sandefjord 16:10
Departure Sandefjord 13:30  Arrival Strømstad 16:00 Departure Strømstad 17:00  Arrival Sandefjord 19:30