There are many trails and paths in the forests and along the fjords all over Norway.  In Vollen we have some very beautiful ones. Many of the most popular trails are marked at intervals with a blue stripe on a tree or stone (see the photo below) 
From July until the frost arrives in October, you can enjoy picking edible wild berries such as raspberries, strawberries, blueberries, cranberries, and also edible mushrooms.  Some mushrooms are unmistakable, but you MUST be absolutely certain they are not poisonous.  I have included a picture of one of the best loved below – the golden chanterelle.
You can enjoy rambling at all seasons of the year – perhaps using the Scandinavian spiked soles which can be fastened to boots if the ground is icy – and of course on cross-country skis in snowy conditions.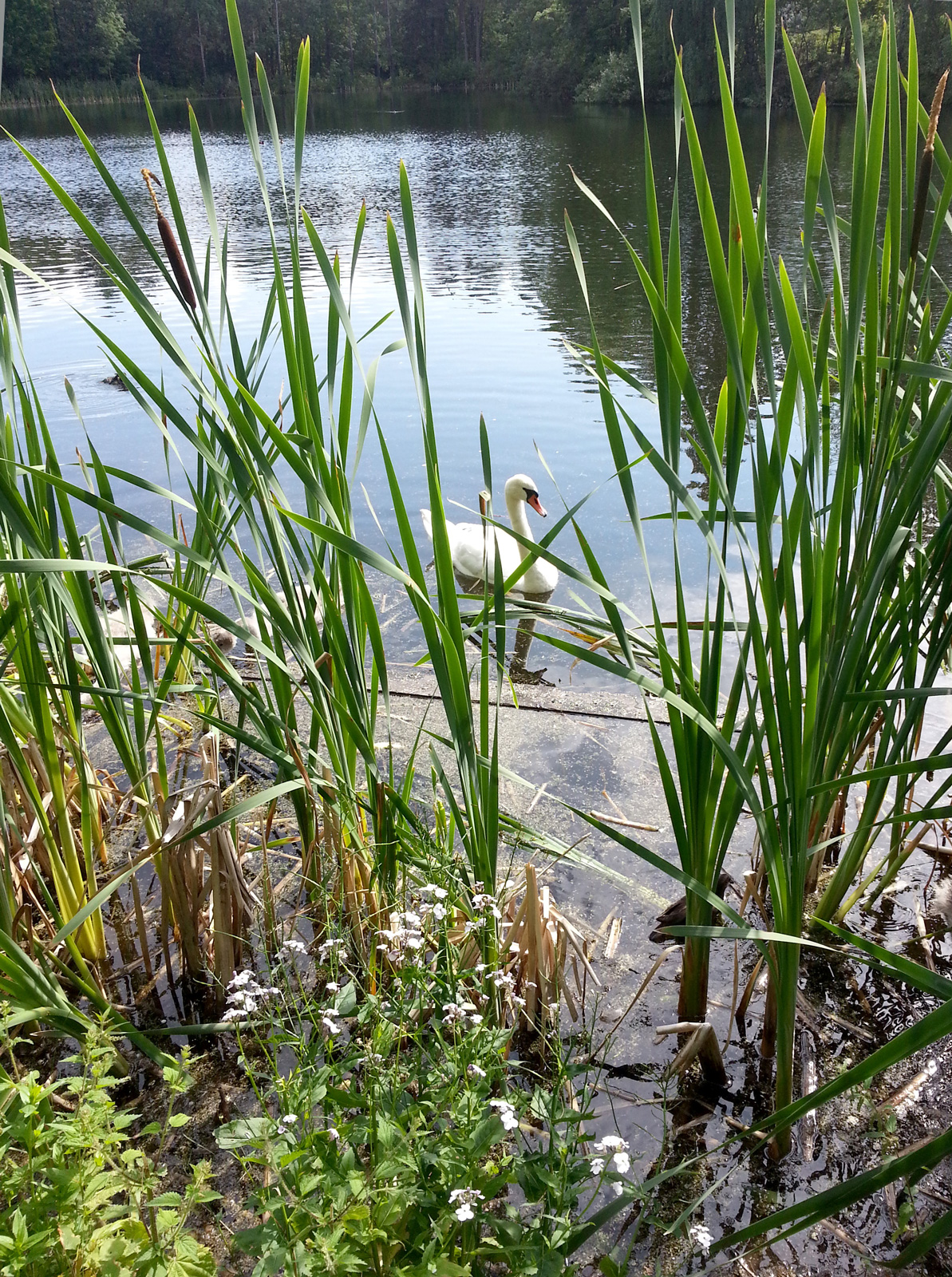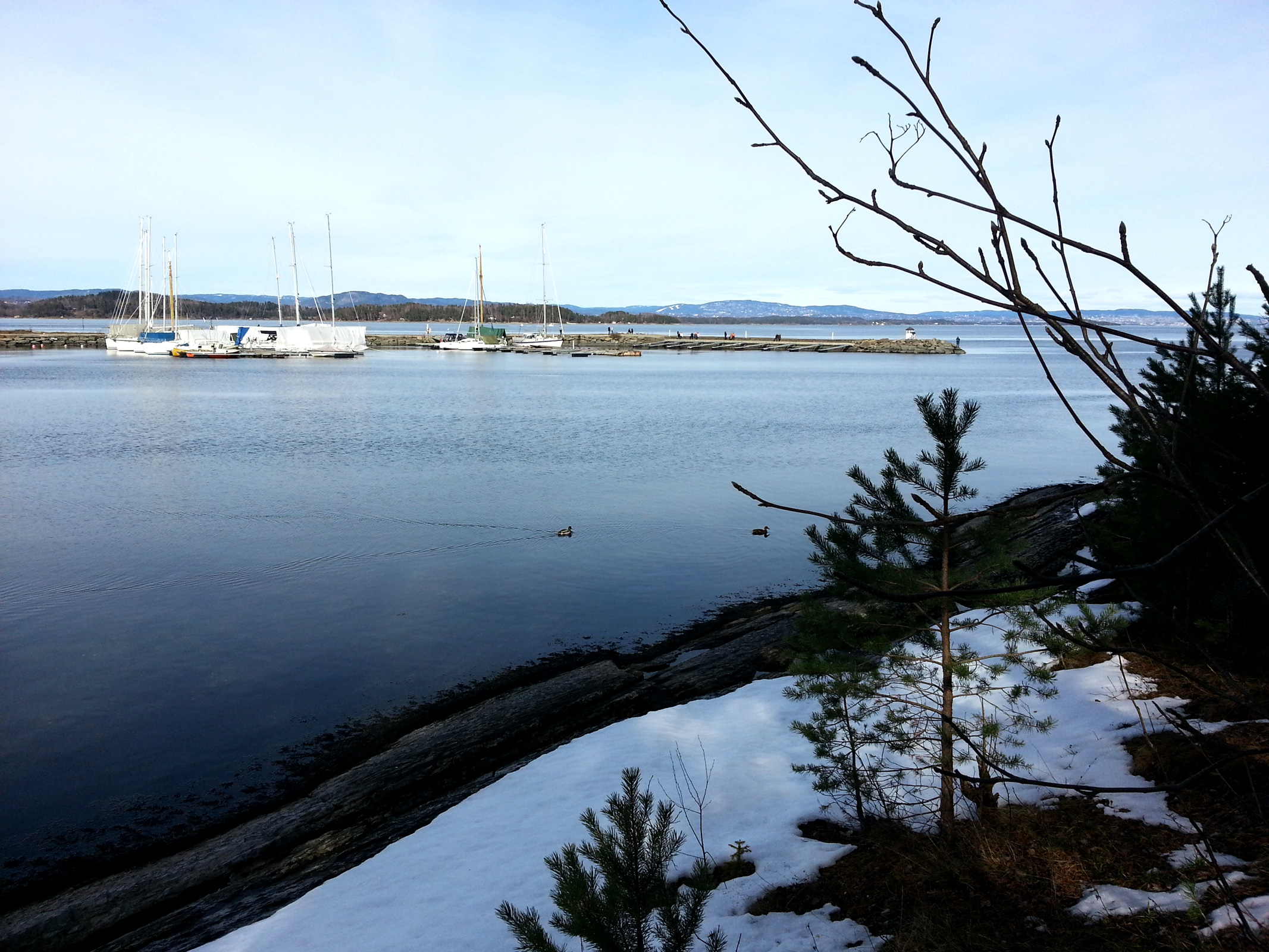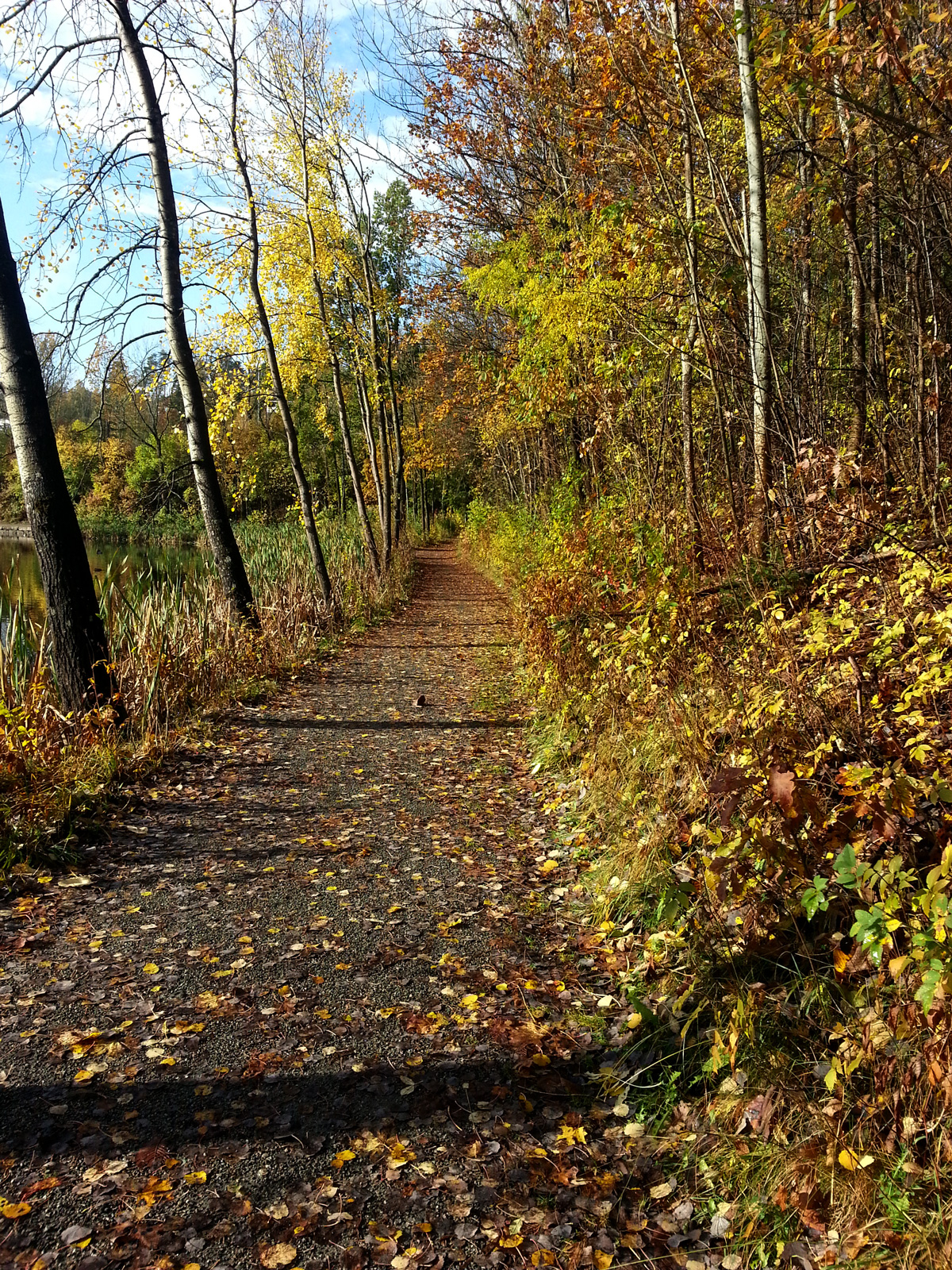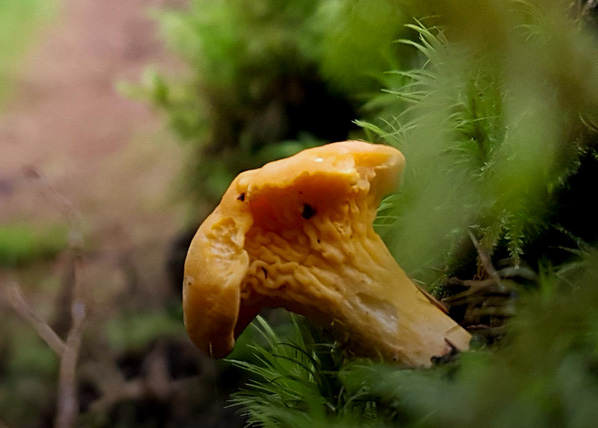 The blue line on the map below shows our local coastal paths.  Apart from the lovely walks around Vollen, where you will notice especially many "good bathing places" flags, there are other walks of especial interest.  The trip around Løkeneshalvøya (Løkenes peninsula) is beautiful and you will pass one of the famous "ice-lakes" where, in the 19th century, ice was cut and exported to England – even to Queen Victoria!!  The sail ships which raced across the North Sea with the frozen cargo, came into Spire bay just south of Spire Lake.
Konglungen island used to be the home of local fishermen.  It is now an extremely fashionable area with many multi million villas.
Another notable walk is round Brønnøya island.  This is a protected area with no vehicle access.  On fine evenings all summer, and especially on the Eve of St Hans in June, the sound between Brønnøya and the next island to the east, Langåra, is a very popular place to enjoy dinner on board at an anchorage out of the wind.  In fact the sound is popularly known as Middagsbukta (Dinner Bay)