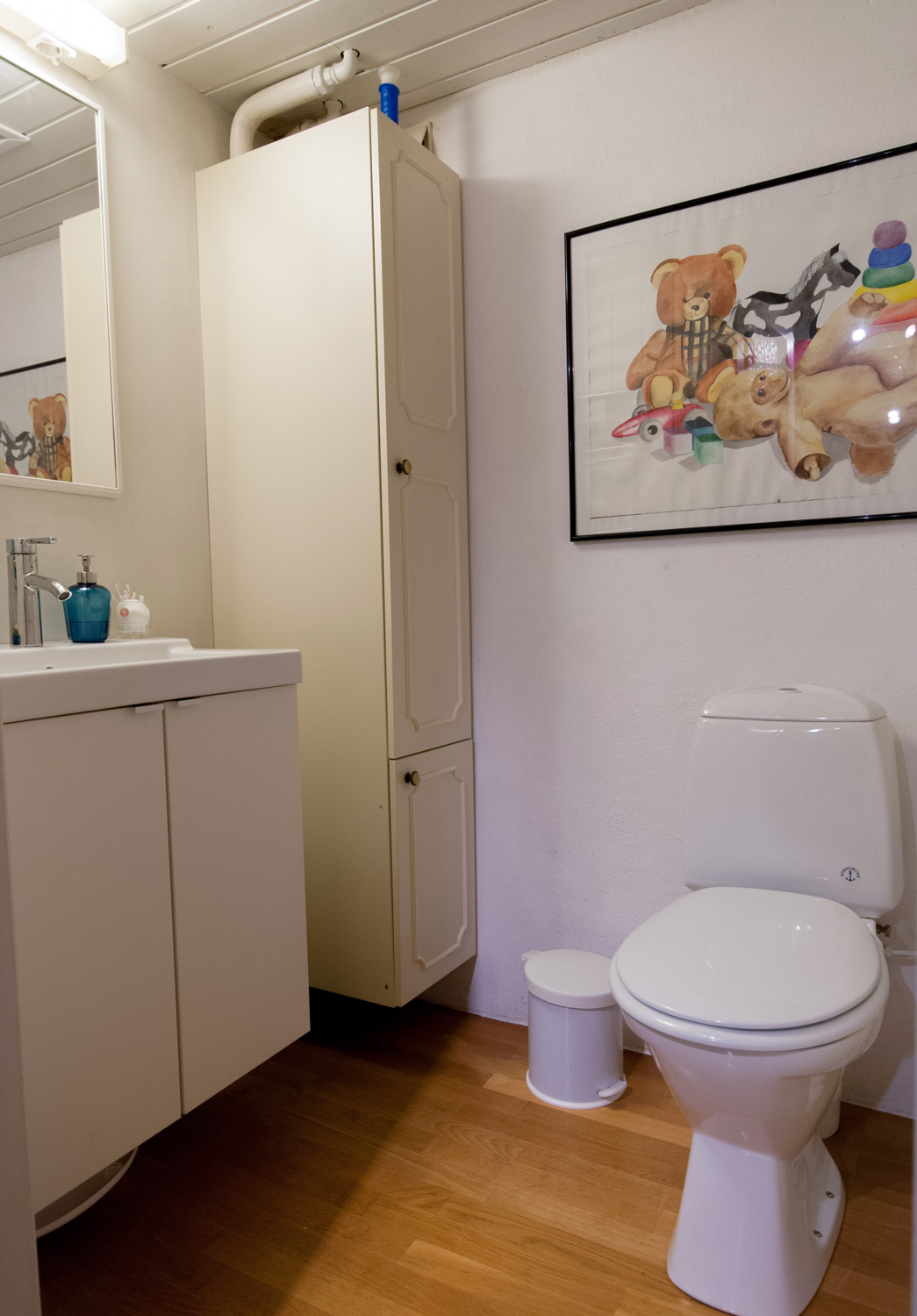 In the toilet room you will find the control for the underfloor heating in the bed-sitting room.  The wheel, between the wash basin and the tall cupboard, should be turned gently 1 cm to the right to turn the heat on and back to the stop to turn off.
The hairdryer and an adapter for three prong plugs is in the cupboard.
There is a child's toilet seat available.
Please ONLY toilet paper in the toilet. Everything else, such as wet-wipes or sanitary towels, MUST be put in the bin.